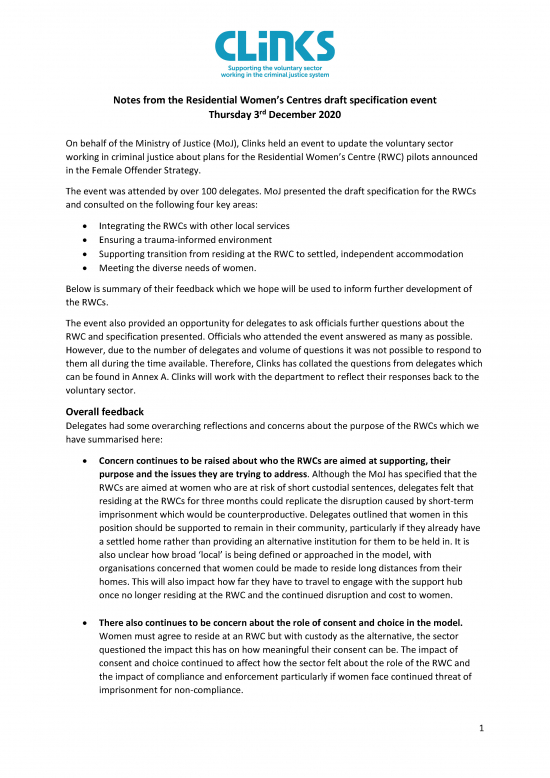 Clinks facilitated an event on behalf of the Ministry of Justice to update the voluntary sector working in criminal justice about the plans for the Residential Women's Centre (RWC) pilots announced in the Female Offender Strategy.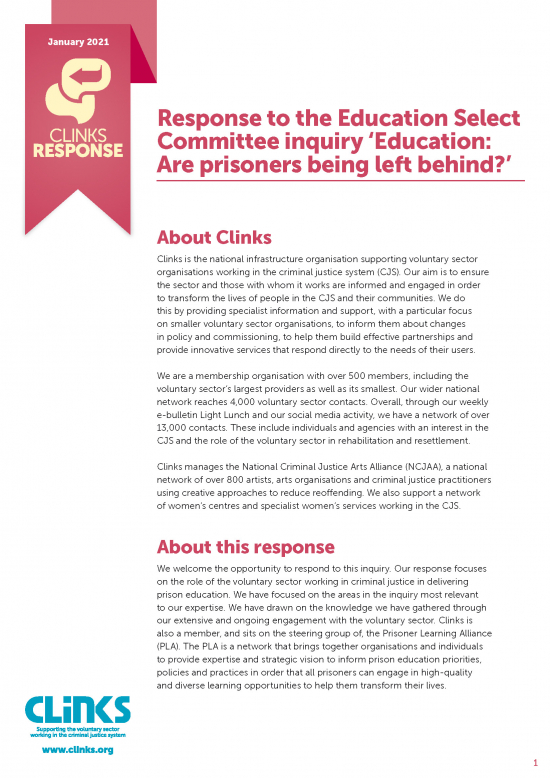 Clinks submitted written evidence to the Education Select Committee's inquiry into prison education. Our response focuses on the vital role the voluntary sector plays in delivering education, training and learning support in prison.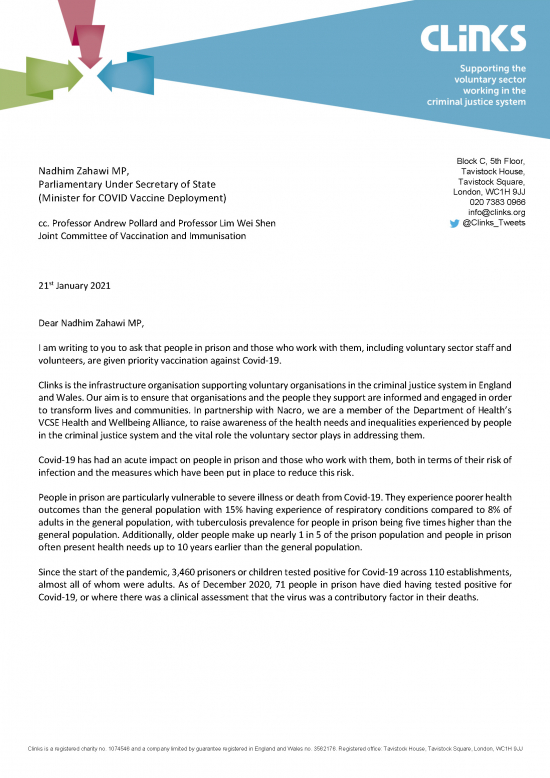 Clinks has written to Nadhim Zahawi MP, Minister for COVID Vaccine Deployment and the Joint Committee of Vaccination and Immunisation to request that people in prison and those who work with them, including voluntary sector staff and volunteers, are given priority vaccination against Covid-19.
Clinks provided further feedback to Her Majesty's Inspectorate of Prisons (HMIP) on the development of a revised set of Expectations for Women, the criteria used to conduct inspections of women's prisons.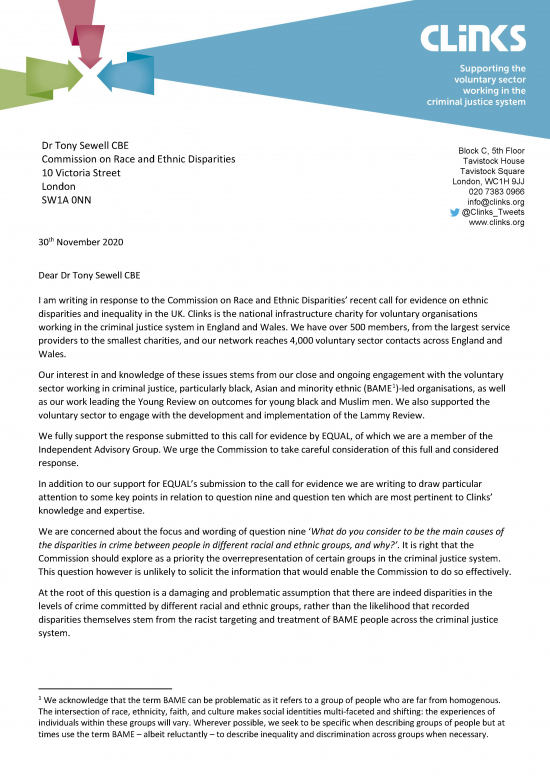 Clinks submitted evidence to the Commission on Race and Ethnic Disparities, to inform their inquiry into ethnic disparities and inequality in the UK.