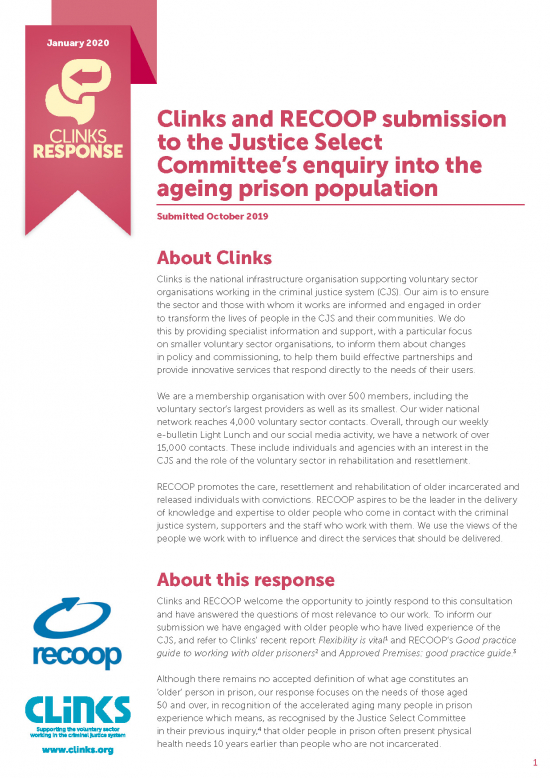 Older people are the fastest growing age group in the prison population. There are triple the number of people aged 60 and over in prison than there were 16 years ago. This response details a range of issues facing older people in prison and gives recommendations for how the criminal justice system can adapt to meet their needs.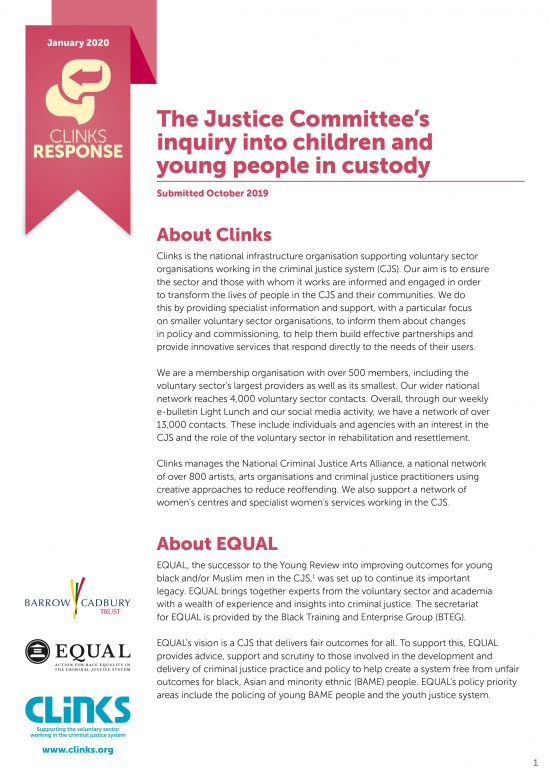 This is a joint response by Clinks, EQUAL and Barrow Cadbury Trust. Our response specifically focuses on the experience and outcomes of BAME children in the youth justice system.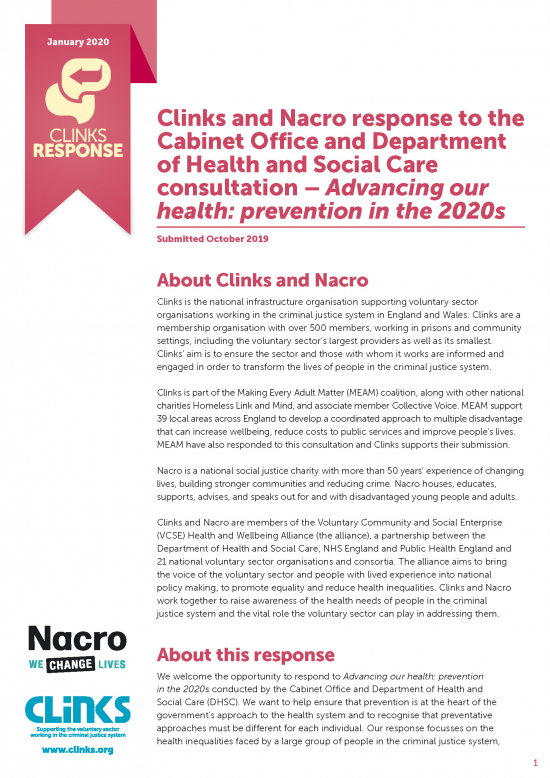 Our response focusses on the health inequalities faced by a large group of people in the criminal justice system, the link between poor health and coming into contact with the criminal justice system, and how prevention is of central importance to address the health inequalities they face.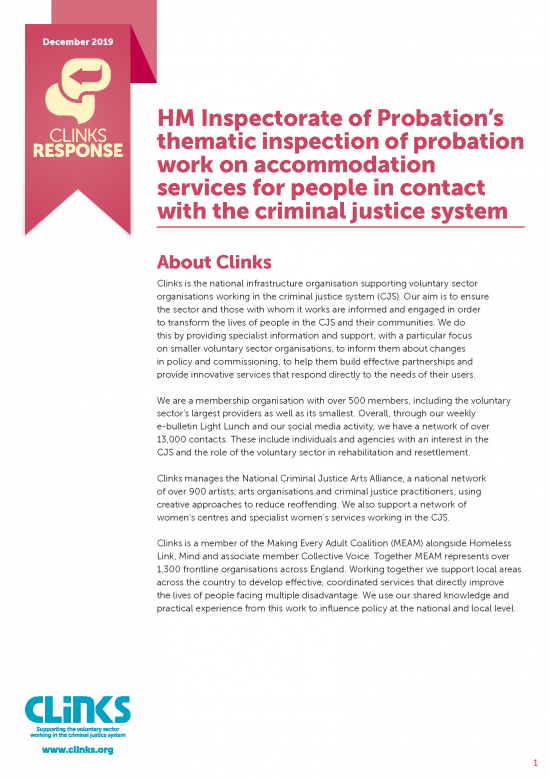 The response shows that there is both a clear lack of appropriate accommodation for people in the criminal justice system and many significant practical barriers in the way of people trying to access what is available.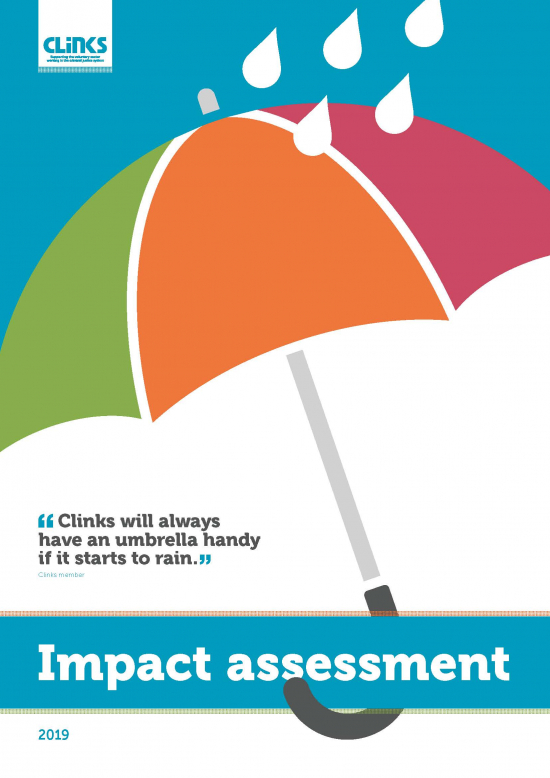 The findings of an assessment of Clinks' impact, looking at our work since the previous impact assessment in 2016.