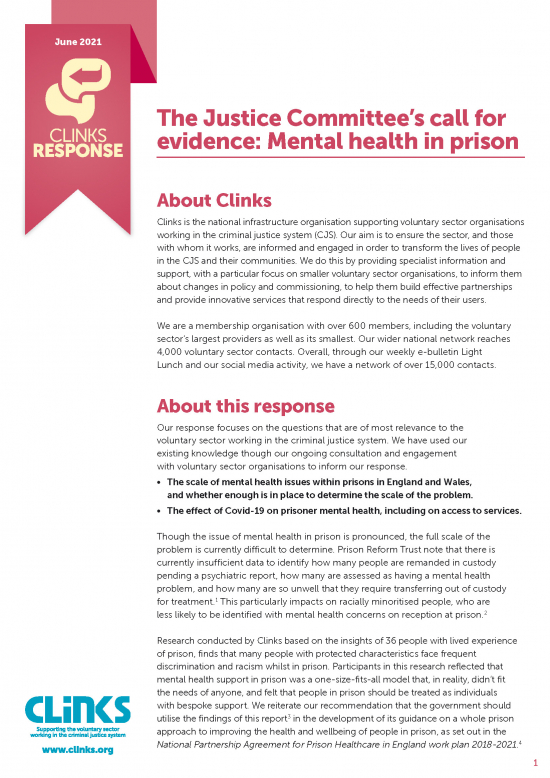 Clinks submitted evidence to the Justice Committee's Inquiry into Mental Health in Prison.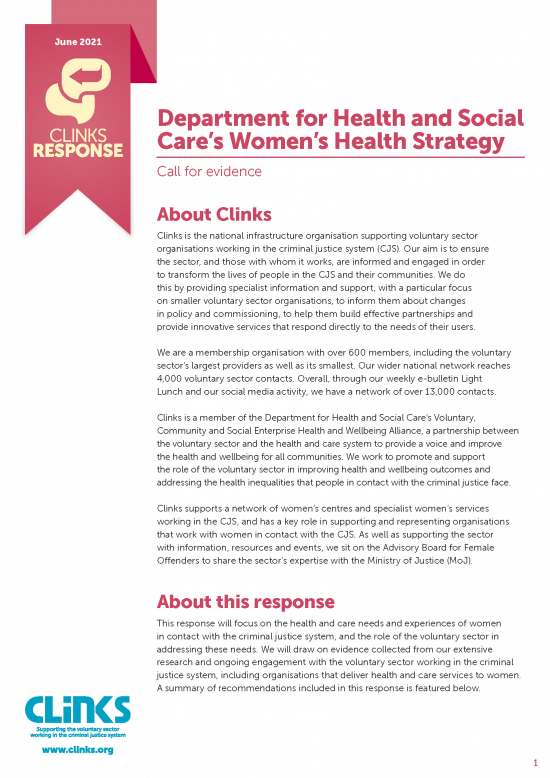 This response focuses on the health and care needs and experiences of women in contact with the criminal justice system, and the role of the voluntary sector in addressing these needs.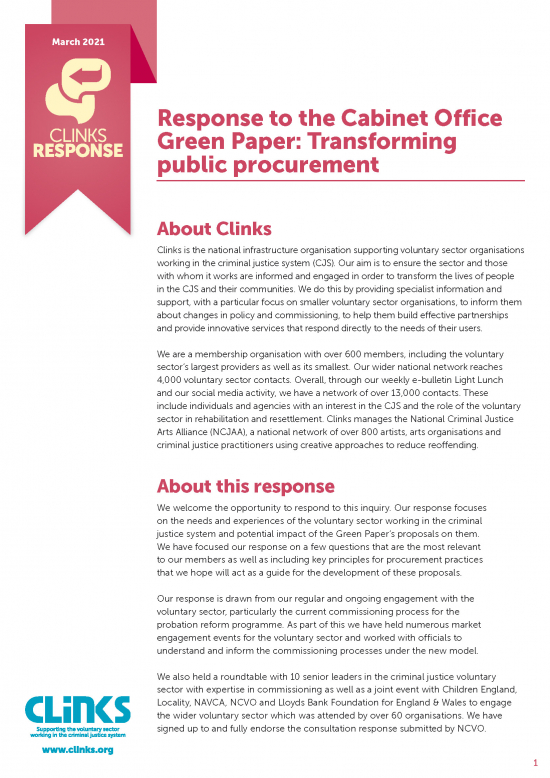 Response to the Cabinet Office Green Paper Transforming public procurement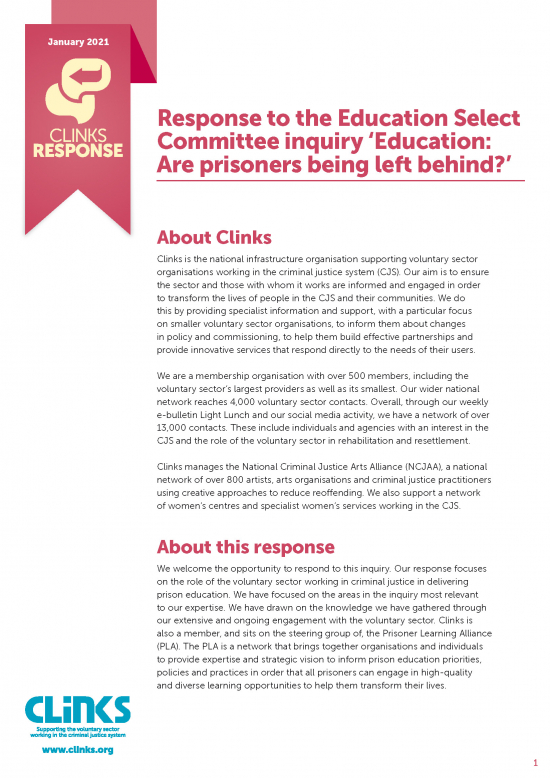 Clinks submitted written evidence to the Education Select Committee's inquiry into prison education. Our response focuses on the vital role the voluntary sector plays in delivering education, training and learning support in prison.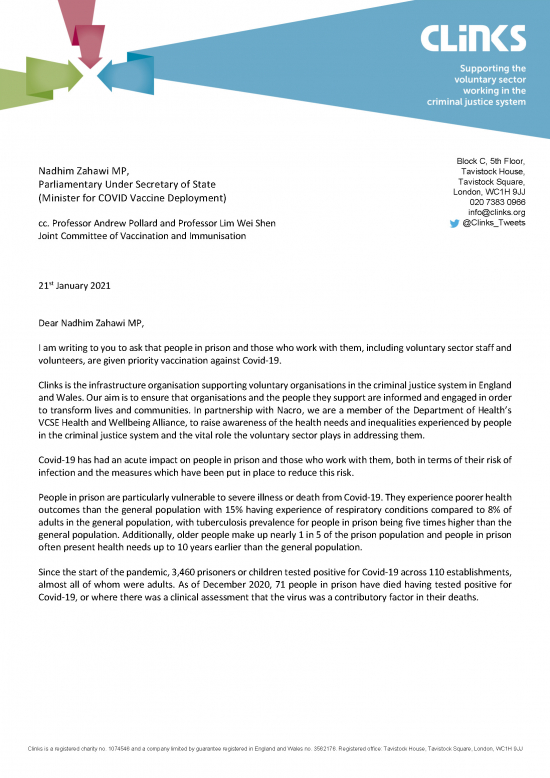 Clinks has written to Nadhim Zahawi MP, Minister for COVID Vaccine Deployment and the Joint Committee of Vaccination and Immunisation to request that people in prison and those who work with them, including voluntary sector staff and volunteers, are given priority vaccination against Covid-19.
Clinks provided further feedback to Her Majesty's Inspectorate of Prisons (HMIP) on the development of a revised set of Expectations for Women, the criteria used to conduct inspections of women's prisons.