Clinks provided further feedback to Her Majesty's Inspectorate of Prisons (HMIP) on the development of a revised set of Expectations for Women, the criteria used to conduct inspections of women's prisons.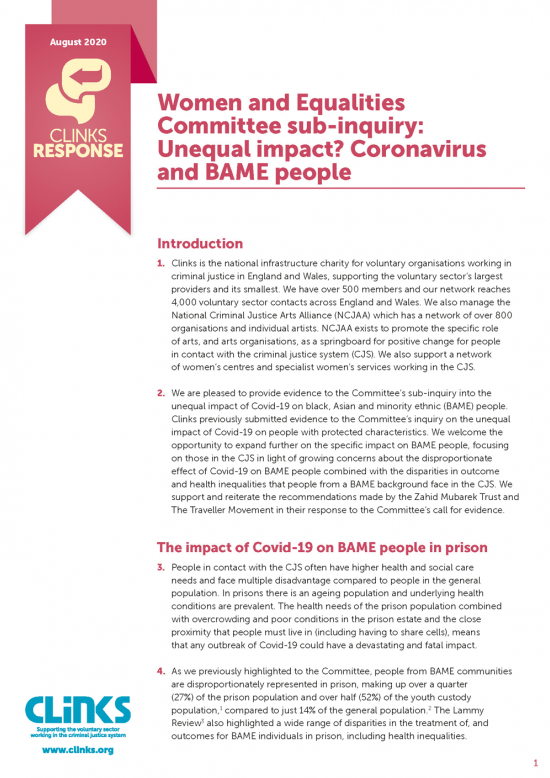 Response to the Women and Equalities Committee sub-inquiry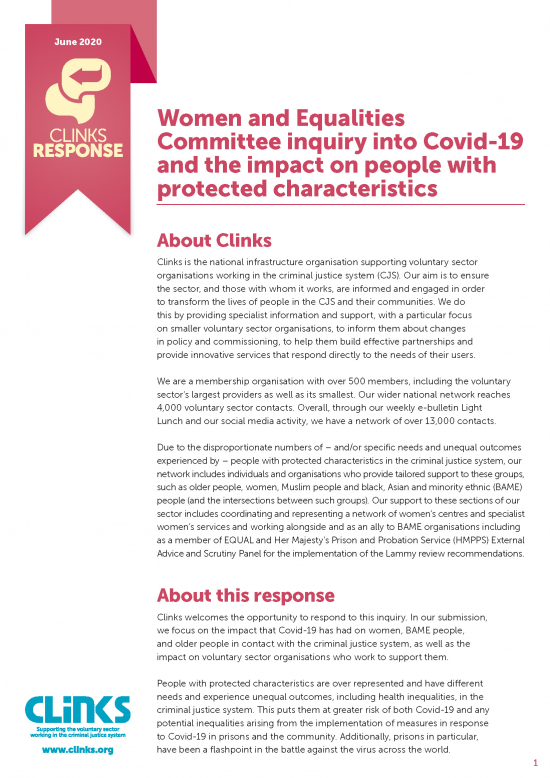 In this response, we focus on the impact that Covid-19 has had on women, black, Asian and minority ethnic (BAME) people and older people in contact with the criminal justice system – particularly those in prison.
Clinks has responded to the All Party Parliamentary Group on women in the penal system's inquiry in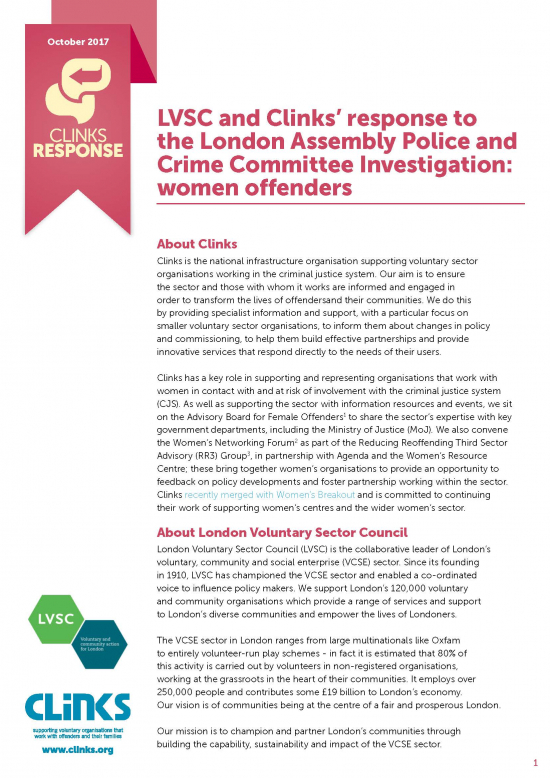 We focus on engagement of the voluntary sector, tackling inequalities and meeting the needs of vulnerable people.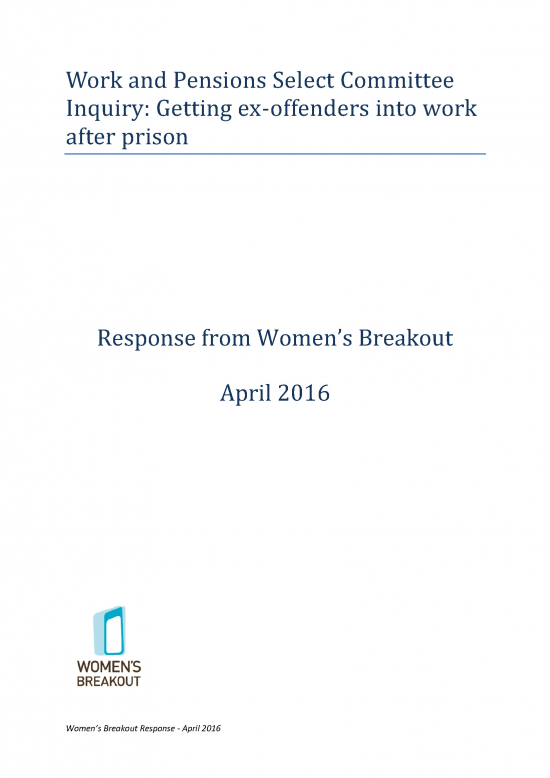 A Women's Breakout document