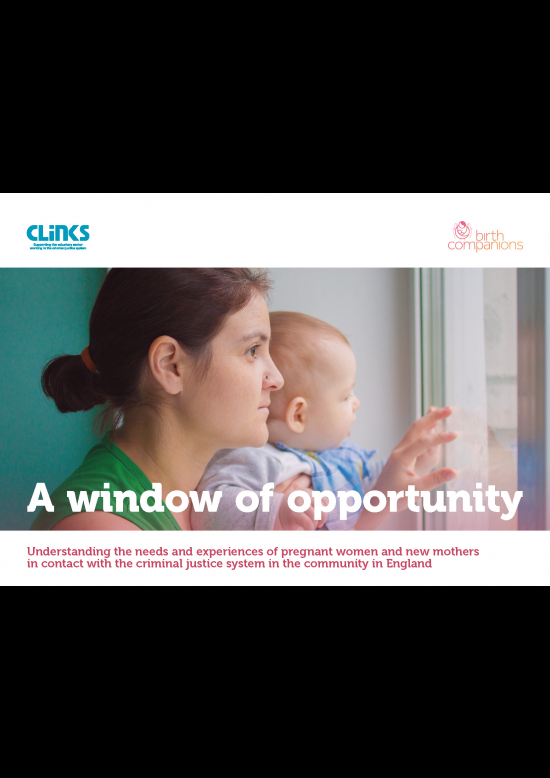 Understanding the needs and experiences of pregnant women and new mothers in contact with the criminal justice system in the community in England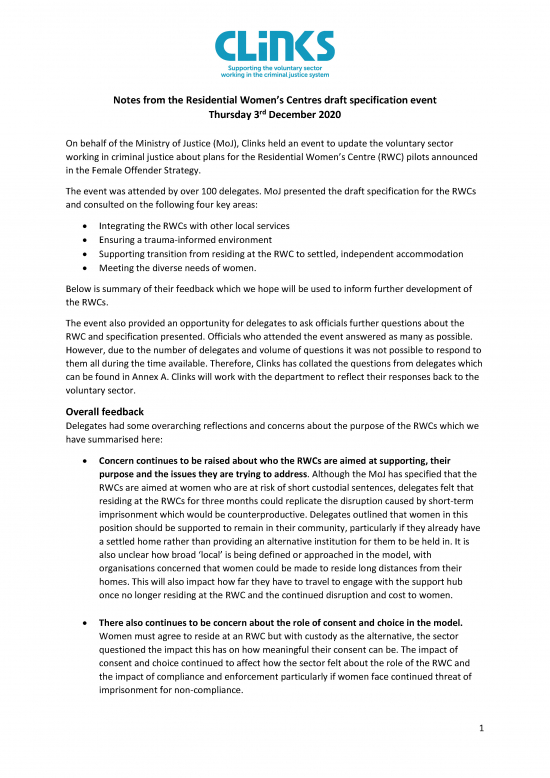 Clinks facilitated an event on behalf of the Ministry of Justice to update the voluntary sector working in criminal justice about the plans for the Residential Women's Centre (RWC) pilots announced in the Female Offender Strategy.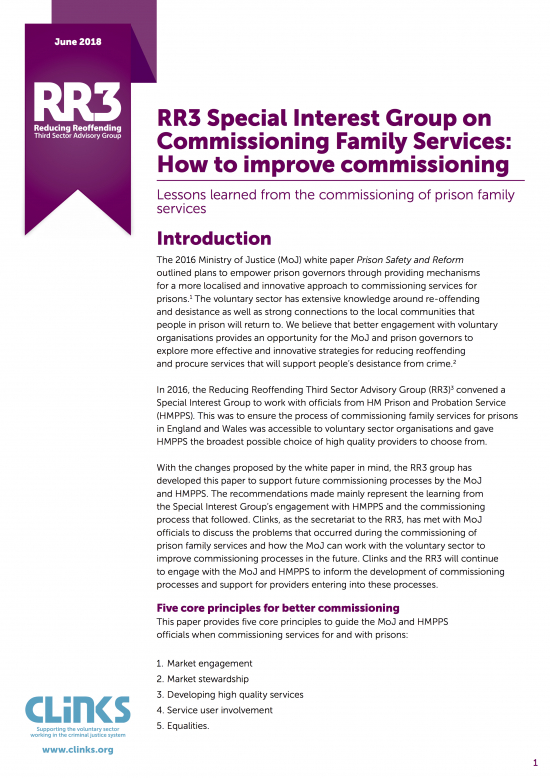 Lessons learned from the commissioning of prison family services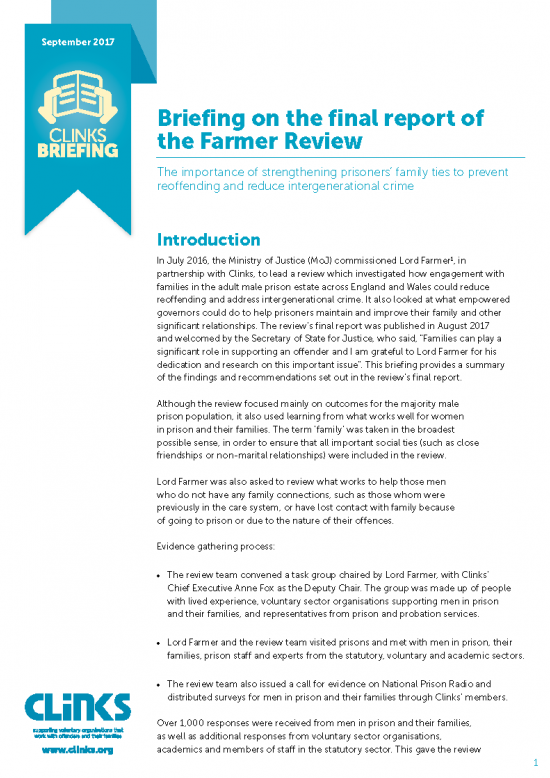 This briefing outlines the key findings and recommendations of the Farmer Review.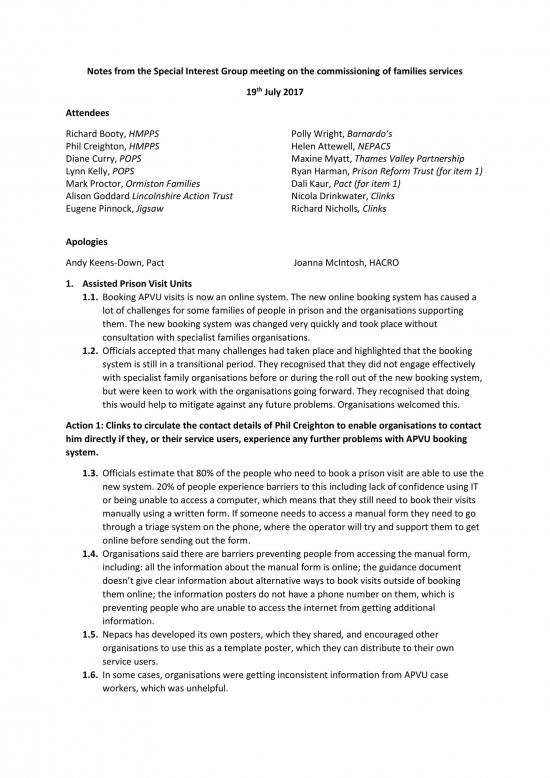 Notes from the Reducing Reoffending Third Sector Advisory Group (RR3) Special Interest Group convened to offer an opportunity for organisations to work with HM Prisons and Probation Service on the commissioning of family services for prisons.