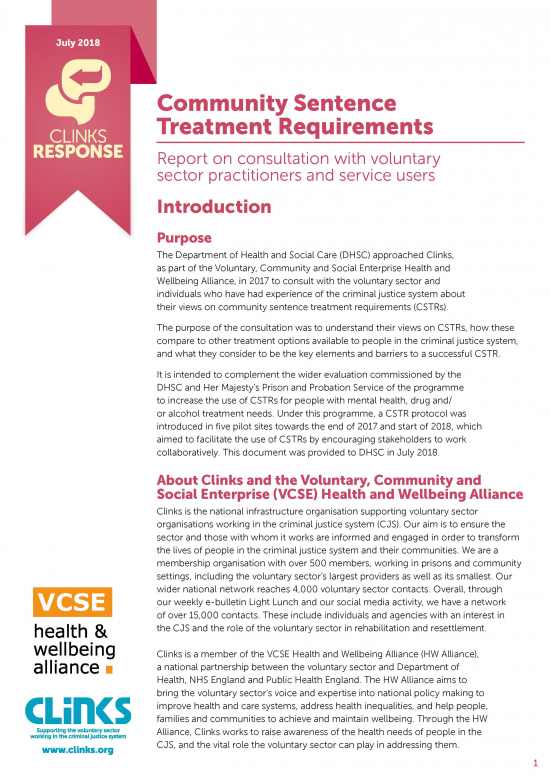 Report on consultation with voluntary sector practitioners and service users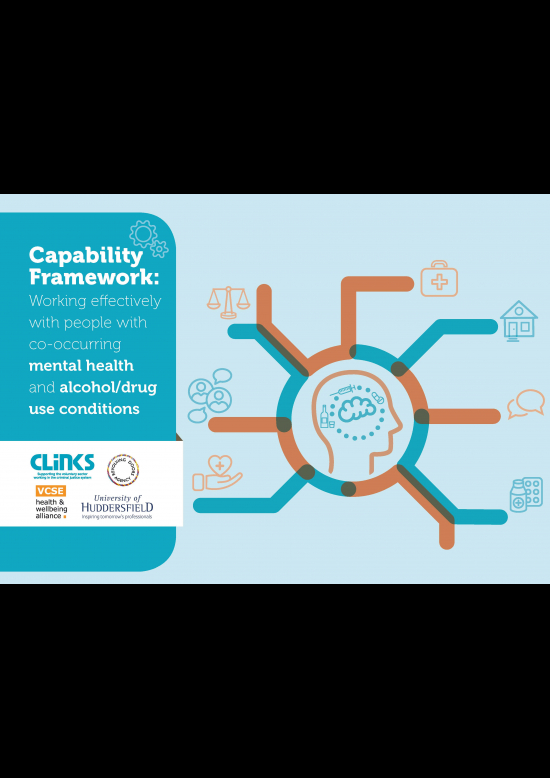 The capability framework describes the values, knowledge and skills required for effective care of people with co-occurring conditions.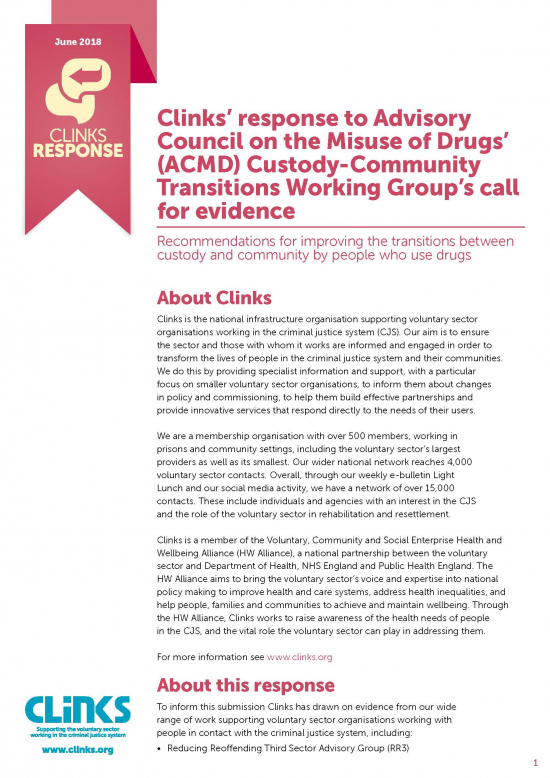 Our response to the call for evidence on recommendations for improving the transitions between custody and community by people who use drugs.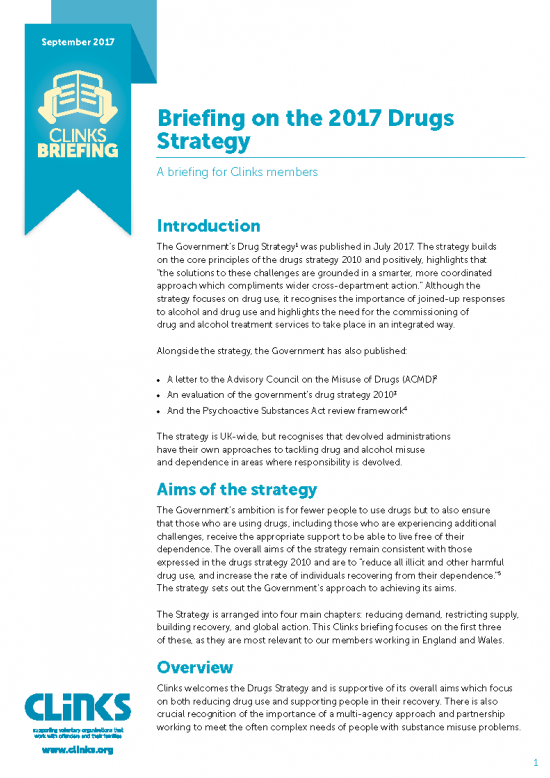 The Government published the Drug Strategy in July, which Clinks welcomes.