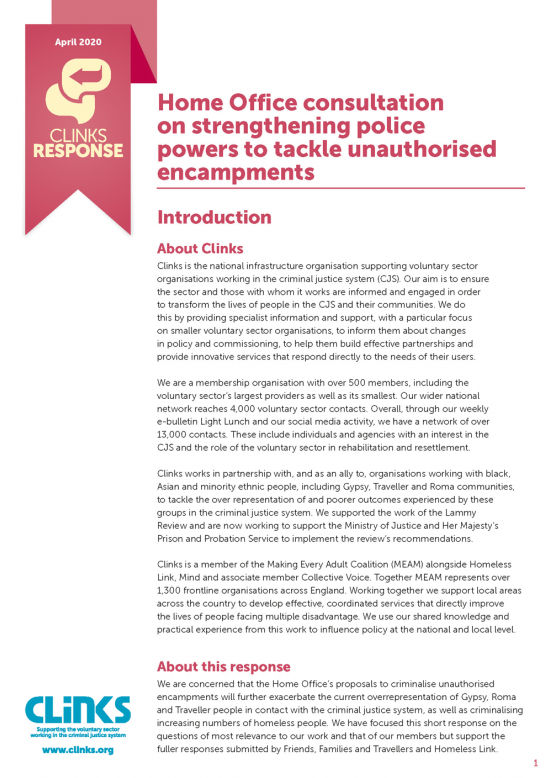 This response sets out our concerns of the Home Office's proposals to criminalise unauthorised encampments.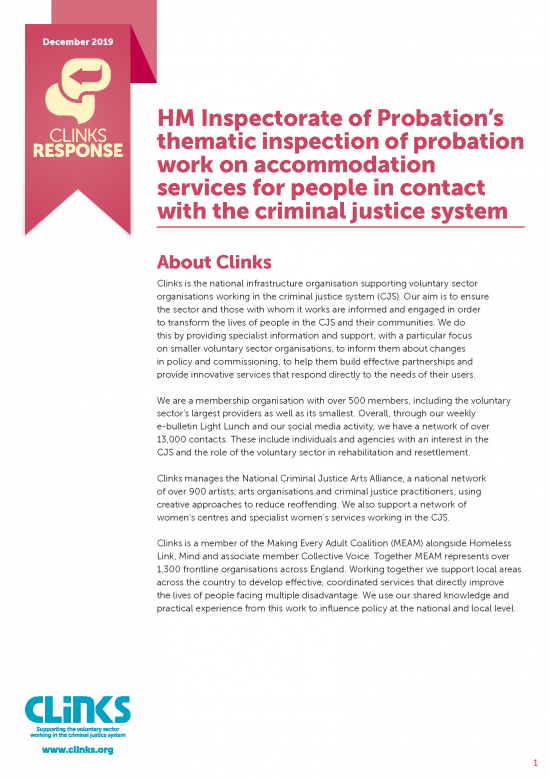 The response shows that there is both a clear lack of appropriate accommodation for people in the criminal justice system and many significant practical barriers in the way of people trying to access what is available.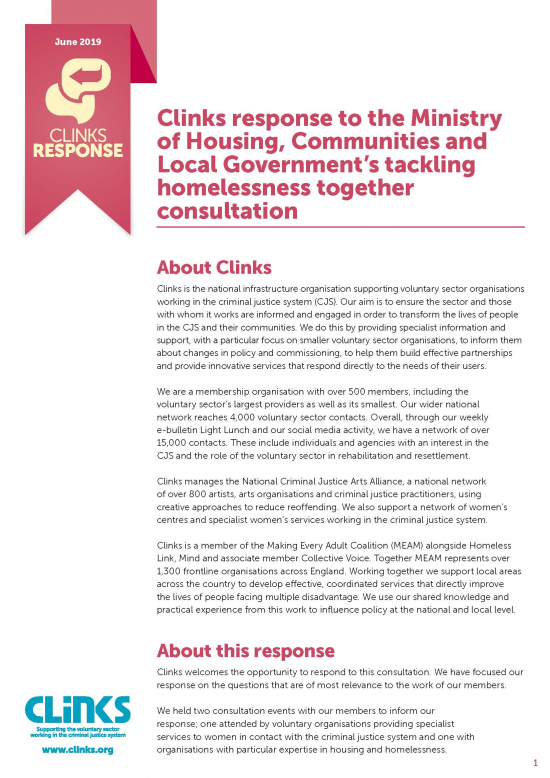 Clinks has responded to the Ministry of Housing, Communities and Local Government's tacking homelessness together consultation.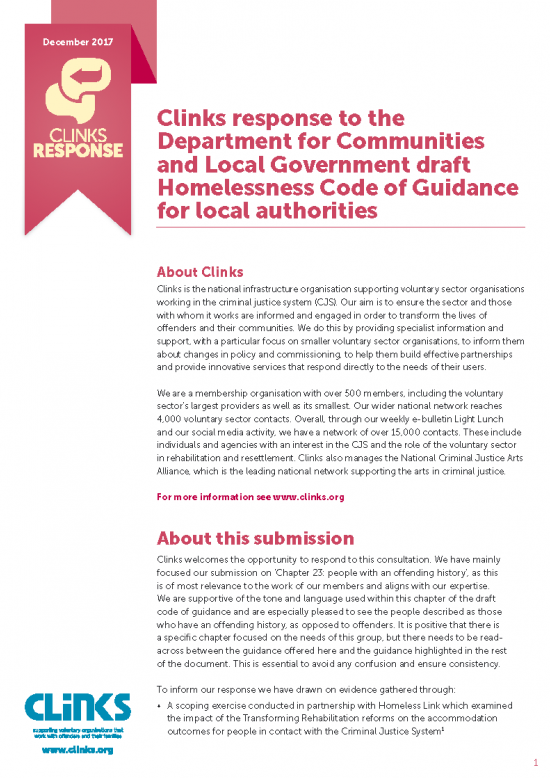 Clinks has responded to the Department for Communities and Local Governments' consultation on the h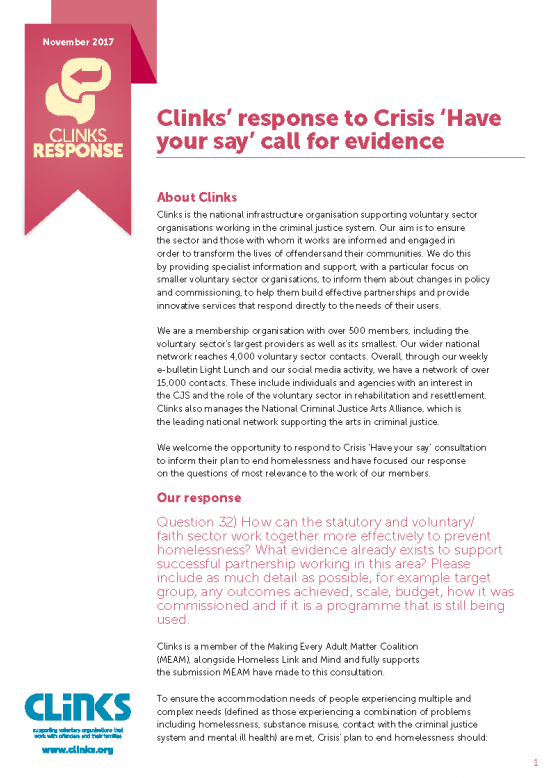 Our response to Crisis' call for evidence to inform their campaign to end homelessness.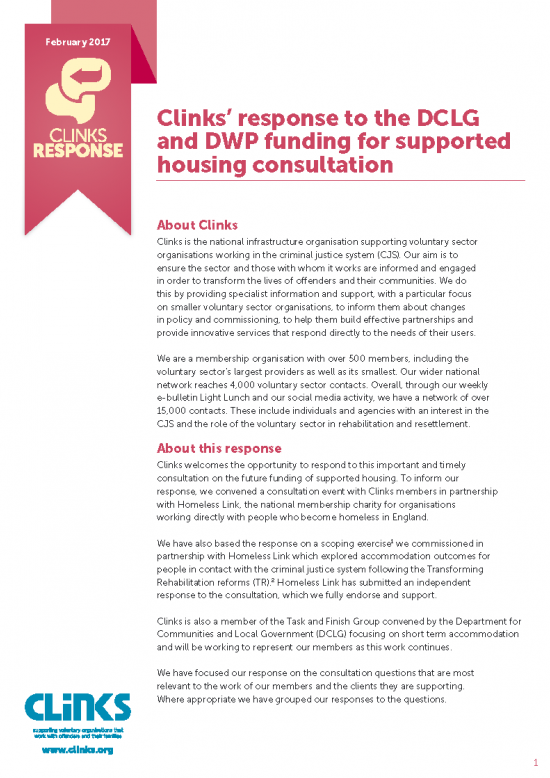 As many people who have a conviction rely on supported housing, Clinks has responded to the Departm